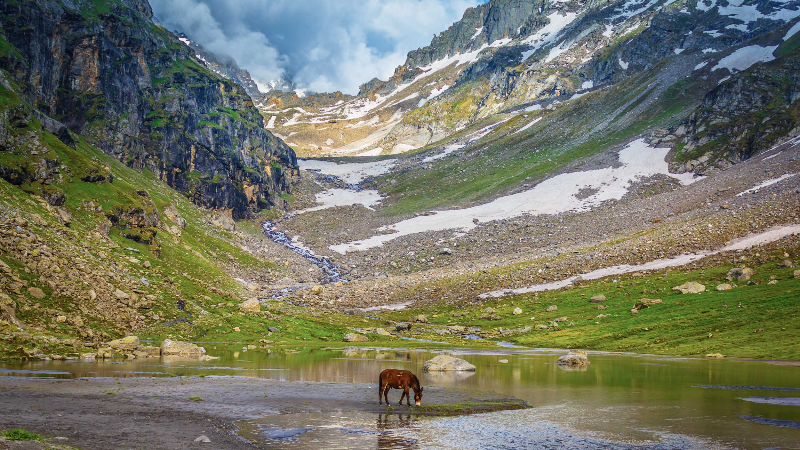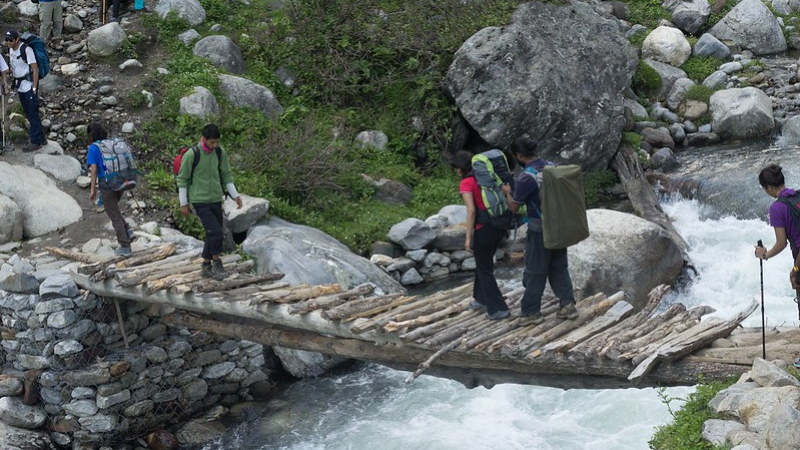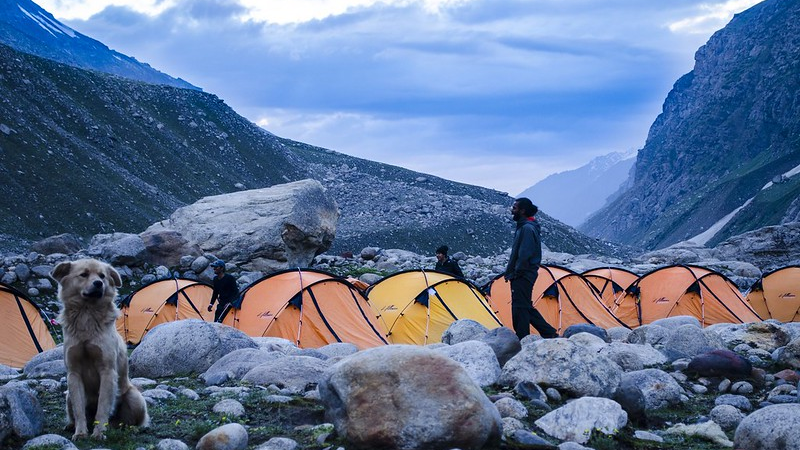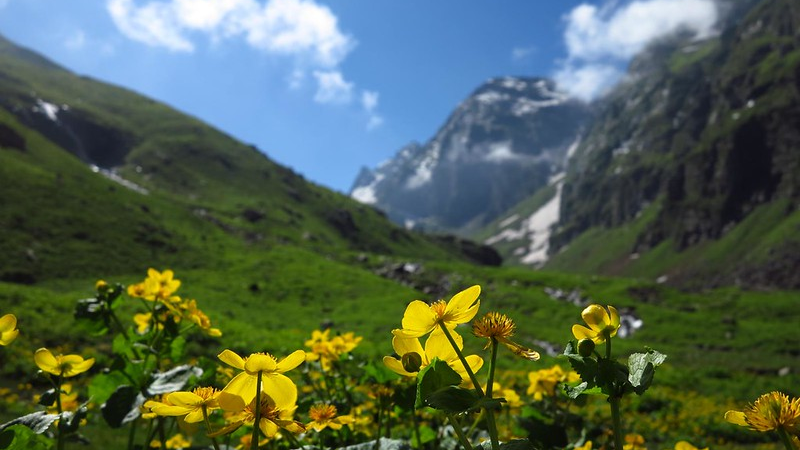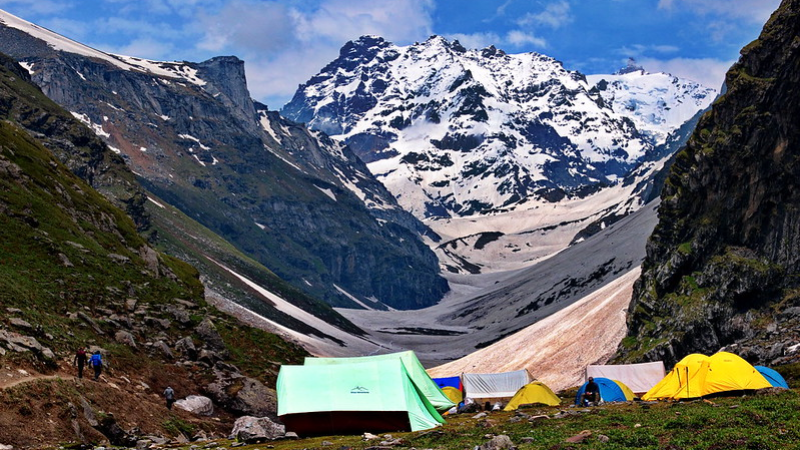 Overview
Hampta Pass trek is giving each adventure lover an option to discover the unique landscape on the Manali side in Himachal Pradesh. It is a dream-like experience through the unusual and special one climbing out across the lush green valleys of Kullu to reach the overhanging mountains. Hampta pass lies at an altitude of 14039 ft. in the Himalayas.
4 Reasons to Book this tour
Explore the beautiful wildflowers, herbs, waterfalls, glaciers, forests
Exciting trek which gives you a real challenge and fun
Feel the cold and wind gives your adrenaline a boost
View the beautiful small lakes
Itinerary
Day 1
DRIVE FROM MANALI TO JOBRA AND TREK TO CHIKA > One and a half hours drive from Manali leads to Jobri the end of road head. On reaching Jobri, the trail crosses Jobri nala at the very beginning and goes through pine forest. After walking for half an hour the trail enters an open meadow keeping the Aleo nala on the left. Soon the trail crosses the Aleo nala and continues through the meadow. Walking for another few hours leads to the campsite beside Chikka Nala, a nice waterfall is visible above the campsite.
Day 2
TREK FROM CHIKA TO BALU KA GHERA > The second days's trek starts with the crossing of chikka Nala. A decent climb up the valley beside the Aleo nala, leads to next camp site of Balu ka Ghera. The trail crosses two streams and one beautiful flower field while reaching the campsite.
Day 3
TREK FROM BALU KA GHERA TO SHEA GORU VIA HAMPTA PASS > The third day's trek starts with one and half hours of easy ascent, then gradually steepens up. The trail climb's through the moraine zone which leads to top of Hampta pass. From here magnificent view of Deo Tibba, Indrasan and Chandra Bhaga mountain range can be seen. One can see the breathtaking view of Indrasan glacier below the right side from the pass. After crossing the pass a sharp descent leads us a flattened ground. We camp in Shiya Goru right beside the stream coming from Indrasan glacier.
Day 4
TREK FROM SHEA GORU TO CHATRU TO MANALI > The fourth day's trek starts by crossing the cold Indrasan stream and descents through some scattered boulder field all to Chatru. A four hour drive back to Manali over the Rohtang pass concludes this beautiful trek.
Included / Excluded
Bottled Water
Professional Tour Guide
Entrance Tickets
Air-Conditioned Vehicle
Pick up and Drop
Food/Snacks
Emergency equipment including a first-aid kit
Fuel, Tolls, Taxes and Parking Charges
Stay at Manali on the last day
Meeting Point
Pick up and drop from/to your location within city limits.
Things to remember
Bring your Passport or ID card with you
Tour not suitable for senior citizens and pregnant woman
Please carry your necessary medication with you
Cancellations & Refunds
Free cancellation before 24 hours of the tour start date.
No refund within 24 hours of the tour start date.
Reviews